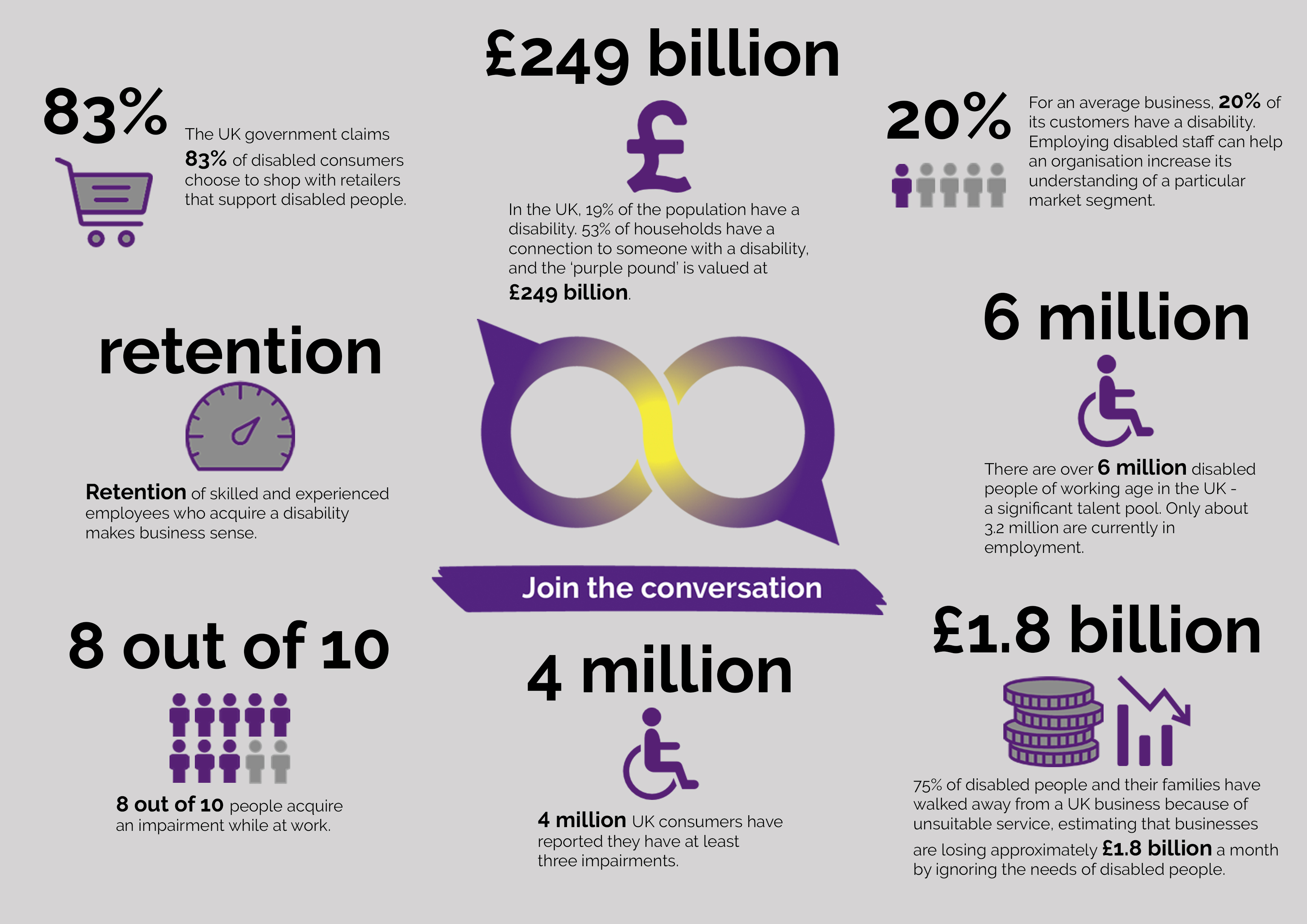 83% – The UK Government claims 83% disabled consumers choose to shop with retailers that support disabled people.
£249 billion – In the UK, 19% of the population have a disability. 53% of households have a connection to someone with a disability, and the 'Purple Pound' is valued at £249 billion.
20% – For an average business, 20% of its customers have a disability. Employing disabled staff can help an organisation increase its understanding of a particular market segment.
Retention – Retention of skilled and experienced employees who acquire a disability makes business sense.
6 million – There are over 6 million disabled people of working age in the UK – a significant talent pool. Only about 3.2 million are currently in employment.
8 out of 10 – 8 out of 10 people acquire an impairment while at work.
4 million – 4 million UK consumers have reported they have at least three impairments.
£1.8 billion – 75% of disabled people and their families have walked away from a UK business because of unsuitable service, estimating that businesses are losing approximately £1.8 billion a month by ignoring the needs of disabled people.