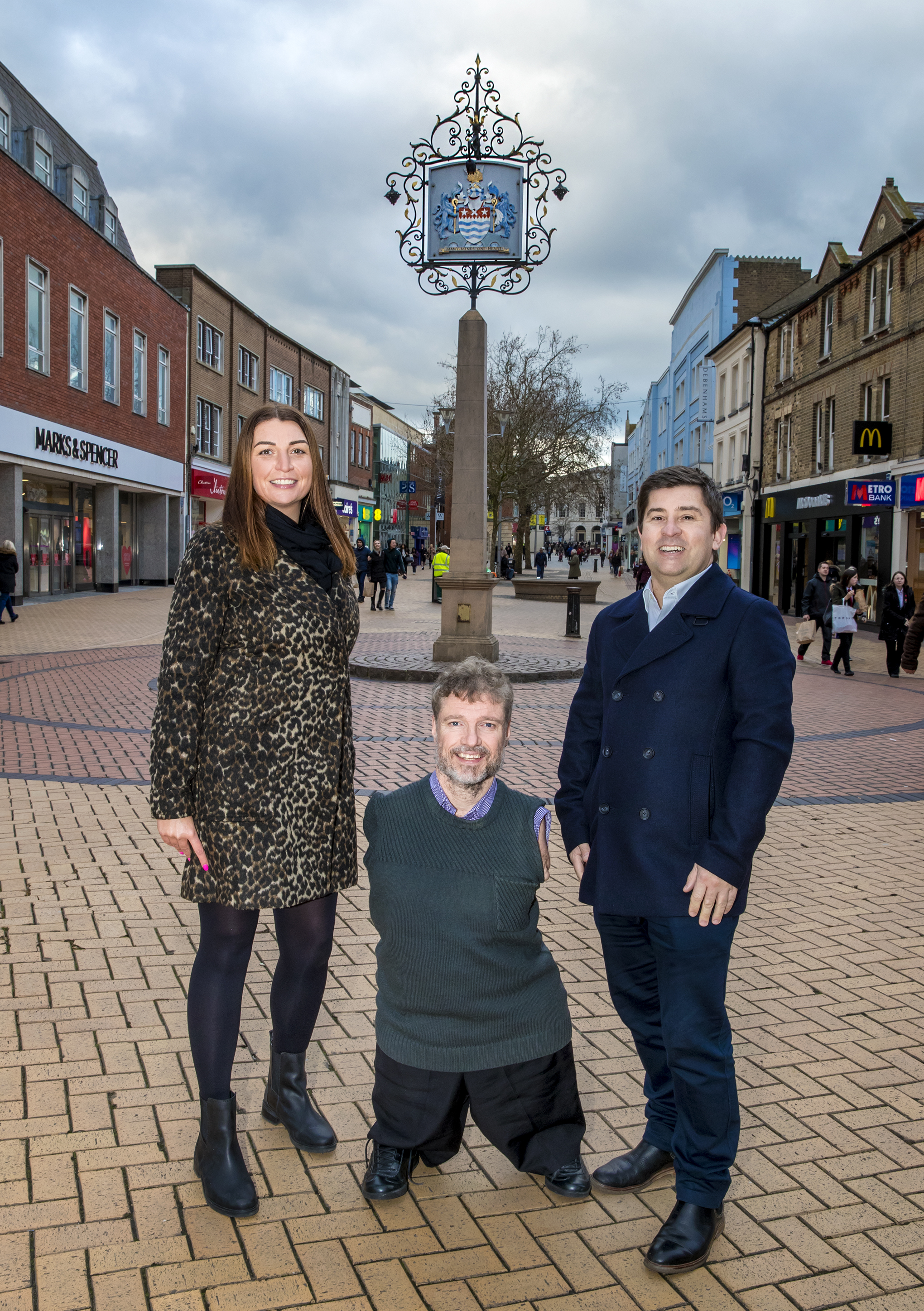 Purple is delighted to announce One Chelmsford as the first Business Improvement District in the world to join us as a Purple Partner, leading from the front to demonstrate their commitment to improving disabled people's experiences in Chelmsford.
Purple, the brainchild of Mike Adams OBE, used his life experiences as a disabled person to create a company that for the first time would uniquely bring together an understanding of disability and of business, with a vision and mission to create true societal change for the benefit of both.
As such, Purple see disability differently; as a valuable opportunity for organisations in terms of benefiting from disabled employees and customers.  It works with them to build their disability capability and to promote the Purple Pound – the £249 billion consumer spending power of disabled people and their families. 
By becoming a Purple Partner, One Chelmsford has joined a growing network of organisations from across the private, public and voluntary sectors, who have made explicit pledges to disability.  The Purple Partner programme takes organisations on a quality improvement journey to increase the accessibility of their physical, online and people resources. Excitingly, One Chelmsford is undergoing an accessibility audit of their city as part of their work with Purple so that they can address the changes needed most in improving access for disabled residents, employees and visitors.
Mike Adams, CEO of Purple is delighted One Chelmsford has become a partner.  "One Chelmsford has shown a real commitment to accelerating the development of their organisation around all things disability. To be the first in the sector to become a partner shows real leadership and will become the beacon for others to follow. We know true change doesn't happen overnight, so our programme supports organisations to make long-term and sustainable change.  We are looking forward to working alongside One Chelmsford and others to make a real and positive difference to disabled people."
Michael Wray, speaking on behalf of One Chelmsford is thrilled they have become a partner and expects it to be a catalyst to build on their existing experience and expertise in this area. "We are extremely excited to be working with Purple and how we can really start making positive change here in Chelmsford. It's great to see the success of events like Purple Tuesday and we hope to build on these to raise awareness within our city".
During 2019 Purple aims to triple the number of existing partnerships and extend its existing training and audit services alongside its current provision.